The Falkit® HR40 Hand rail system is made up of an aluminium profile and aluminium and ABS fastening accessories, and offers a perfect solution for the needs of public buildings and venues, as well as for marine construction.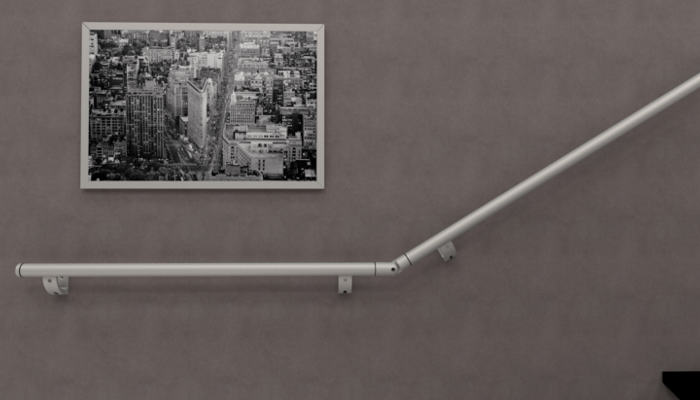 It is a system of handrails with circular geometry based on a 40-mm diameter profile, fitted with a groove that allows us to place the support in any position.
All accessories are easy to assemble, without the need for specific tools.
Both due to its ergonomics and its simple installation, it is highly suitable for public buildings, homes for the elderly, hospitals, etc.